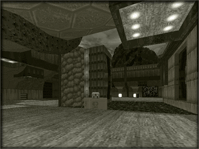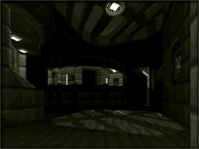 The experience of playing through Knee-Deep in the Dead is one that many gamers will never forget, but through the years the episode has become too easy for many to play through and enjoy the way they did the first time.
Knee-Deep in ZDoom is an interpretation of Id Software's original groundbreaking production, Knee-Deep in the Dead. The team has focused on expanding the original episode by utilizing the power of Randy Heit's ZDoom port; adding new areas, features, and gameplay devices not possible under the original Doom engine. Knee-Deep in ZDoom is a new experience, but holds strong to the atmosphere of the original. Relive the fear. Relive the nightmare. Relive Phobos.
Adventure through all 9 reinterpreted Episode 1 maps
Explore additional map content including basements, outdoors, and beyond
Become immersed in the environment sporting a full compliment of new textures, ambient sounds, and interactive objects
Relive the suspense of encountering new monsters for the first time
Unleash the power of an extended arsenal
Track your progress and performance with interactive statistics
Attack each scenario alone or with up to seven cooperative partners
Uncover additional features and hidden surprises
Relive Knee-Deep in the Dead: Experience Knee-Deep in ZDoom.